Peter is an author, and professionally trained certified coach who helps clients improve work performance and derive a greater level of career fulfillment. His ability to listen and guide clients to successfully determine the direction of their professional careers is based on his ability to initiate open, honest and meaningful dialog focusing on the practical matters of career and leadership development. He is your supporter, your promoter and your champion.
Peter has been a business professional for over 25 years with experience in marketing, advertising and finance. As a recognized leader managing large teams, coaching individuals has always been front and center in his leadership philosophy. He places a premium on building highly functioning cohesive teams that have a positive impact on the organization. Peter's satisfaction comes from coaching senior level executives one-on-one and teams to help them develop to their full potential.
He is known for his results-oriented style of working with clients. His hallmark is authenticity, whether it is the personal and professional trust and credibility he brings to his client relationships or the coaching of self-awareness that he instills in his clients.
He started his private coaching practice in 2010 and in 2011 was instrumental in developing and launching a full-scale executive and team coaching practice at Leo Burnett where Peter now serves as an independent consultant. Other corporate clients include: United Airlines, National Association of Realtors, Razorfish, mcgarrybowen, Fresenius Kabi, PVS Chemicals, Human Rights Watch and World Wildlife Fund.
He has an MBA from DePaul University and a BA from Michigan State University. Peter then became a certified Co-Active Coach through the Coaches Training Institute. He is a Professional Certified Coach through the International Coaches Federation. Peter also received Profile Certification and Systems Training (individuals and teams) from The Leadership Circle and completed the Organization Relationships Systems at Work course through the Center for Right Relationships.
Additional Articles and Insights
In addition to publishing on the Amplify Guy Blog, below you will find other websites that have looked to me to provide insights about executive coaching.
Please contact me for an interview or if I can contribute in any way.
WBEZ Chicago Morning Shift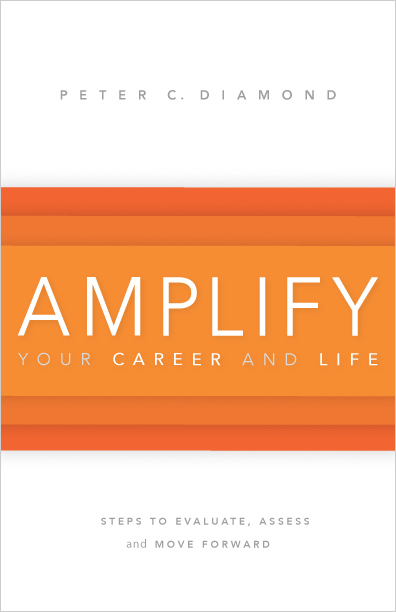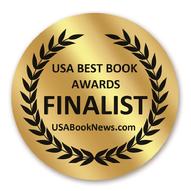 Amplify Your Career and Life
4 Steps to Evaluate, Assess and Move Forward
Through personal stories and practical career advice, Peter shows how to design a personal development plan to triumphantly navigate the demands of midlife in order to thrive in the future.
Order Peter Diamond's book to start amplifying your career and life.
"Using real life examples, Peter weaves an entertaining and engaging story to elucidate his material."

Shirzad Chamine

New York Times bestselling author of Positive Intelligence

"Amplify will help you see warning signs of distress in your career and your life. It's an insightful approach to taking control and successfully traversing through midlife career challenges so you evolve and grow, doing what you love."

Bill Borrelle

SVP, Marketing, Pitney Bowes

"With authentic narrative, practical models and personal experience, Peter provides a compass for navigating the choppy waters of modern career and life issues."

Bob Wielgos

Executive Development, United Airlines

"Drawing from his experience as a successful executive coach, Diamond brings a fresh perspective on the importance of having a vision, values and purpose."

Renetta McCann

Executive Coach
Contact Peter to schedule an appointment or learn about his services
If you would like Peter to call you, please include a phone number and the best time of day for him to contact you.