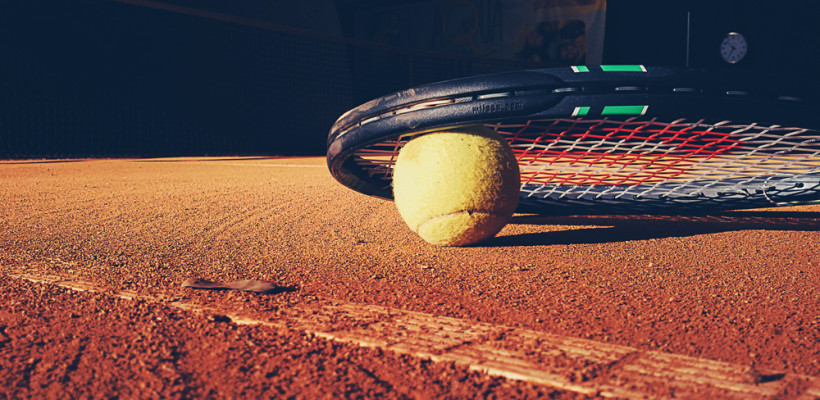 The tennis court, that is. I'm writing this from the picturesque California desert. Each year at this time, hundreds of tennis players and thousands for sun-drenched fans descend on Indian Wells to watch tennis players perform at the highest level. As an avid tennis player, I carefully watch to see what I can learn and apply to my own game. As I'm watching these incredible athletes battle it out like warriors, I realize there are a few lessons they can teach us about leadership.
Behind every match there is an incredible work ethic. This is evident by watching them on the practice courts (which have become just as popular as the matches themselves). They are constantly testing themselves to add new weapons to their arsenal and shore up their weaknesses. The successful ones are constantly evolving their game. They put as much into their practice as they do their matches.
It happens and lets move on. When a call is contested, it is discussed, a decision is made and play continues. There is no time to agonize and bemoan the supposed injustice because there is the next point to be played, immediately. There is no choice but to shrug it off and refocus your attention.
You have to think for yourself. Men's tennis is one of the few sports where there is no coaching during a match. Therefore, a player has to navigate every situation on his own. This makes him highly accountable to himself and a facile problem solver. If you're not able to adjust your game plan accordingly you can quickly find yourself packing your bags and heading to the next tournament.
There is efficiency to how a match is run. There is a process and protocol that everyone understands. People show up on time and respect the efforts of those involved. No one is belittled and the chain of command is clear and untested.
Sportsmanship reigns supreme. When the title match has been contested both players, including the runner-up, pay tribute to their opponent, graciously thank the tournament, umpires, ball kids and of course their camp of supporters. This says a lot about the game and the tradition for respect even at a time when the runner-up would like nothing more than to bury their face in a towel and escape to the locker room.
On a final note, while the sport is steeped in history and tradition it continues to evolve. This is evident in the racquet technology, hawk eye (electronic line call), physical training and the way in which tournaments are engaging fans. We should all strive to push and evolve ourselves while at the same time respect where we're at and the company we keep.
Have a great day and I'm off to tennis.