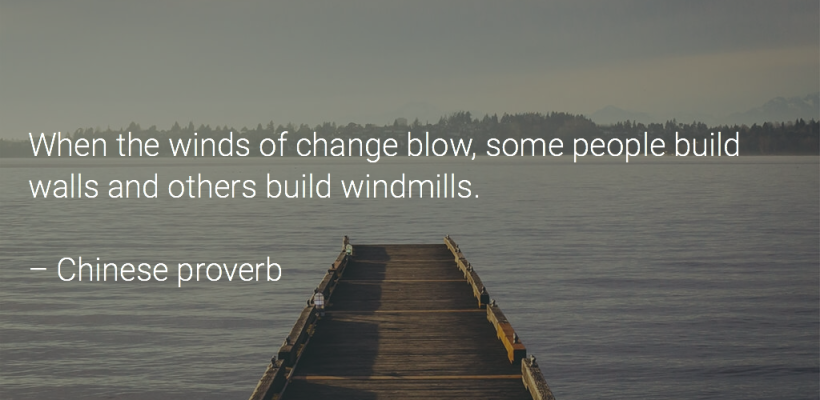 Five years ago my brother passed away unexpectedly from a massive heart attack. Within twelve hours we lost a beloved husband, father, son, brother, friend and gregarious soul. His death featured prominently during a year in which I was assaulted by a series of occurrences that impacted all facets of my life (career, health, family) and would categorically alter my journey forward.
Over the years, I've become keenly aware of how people react to life altering events. The initial shock of an event creates a rush of adrenalin followed by a pledge for change. Experiencing the same event may elicit three different people to each make a pledge such as, "I will lose weight," "I will quit smoking" or "I will pursue a more fulfilling career." But what happens to our commitments when the adrenalin subsides? Some, like myself, see it as a gift and waste no time taking action and opening themselves up to change. Some see it as a burden retreating inward closing off any possibility of enacting change. Others let the moment pass continuing as before missing the opportunity to change.
I hope to never endure what I experienced five years ago. I miss my brother dearly and draw upon his strength of character everyday. But if there was one saving grace – it served as a wake-up call that I have to wrestle control of my career and life. I had to make good on my pledge.
Initially, I focused on one aspect of my life and committed myself to making it happen. For me, that meant my career and becoming a certified coach. It was a significant undertaking that meant leaving the comfort of a successful 21-year career in advertising. I had fears and doubts that tested my will and spirit everyday. However, not wanting to let this opportunity slip away trumped any momentary second thoughts. Today, I'm fully ensconced in my new career focused on helping people navigate change in their career and life.
When faced with a life-altering event, how will you respond? Will you see it as a gift, a burden or simply let the moment pass?