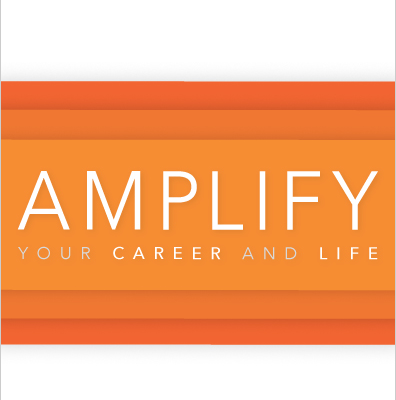 Why did I write the book?
I always thought my 40's would be the time when I would enjoy the greatest career and personal rewards. In theory, I should have been at the top of my game. In reality, the opposite was occurring. At the age of 45 a series of life altering events left me wondering, is this all there is? Is this what I want? I realized that I wasn't taking control of my career and life. I wasn't clear about where I was heading. And that needed to change.
This led me to a new career as an executive coach. As it turns out, navigating midlife is challenging for most people and nobody talks about it. So a lot of people struggle in silence. As someone said, by addressing this topic head-on, I'm exposing the "dirty little secrets" about midlife. But once brought out into the open, people are relieved to know they aren't alone and there are steps they can take to get back on track.
In writing Amplify Your Career and Life I want to provide a resource for people to rediscover their finest attributes and amplify them. I believe that midlife is not the beginning of the end but the start of a new beginning.
Check out my new book Amplify Your Career and Life on Amazon. If you're so inclined write a review and refer liberally to family, friends and colleagues.